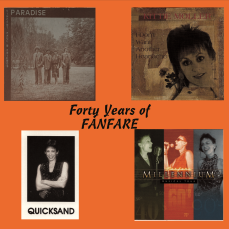 "FORTY YEARS OF FANFARE"
"Forty Years of Fanfare". Kittie Moller and Vincent Golomski started working together in Fanfare in January 1976 and this new CD is a collection of songs recorded by Fanfare from 1978 to 2015.  $10.00 at our shows and $12.00 by mail.  Check out more information below on how to order by mail.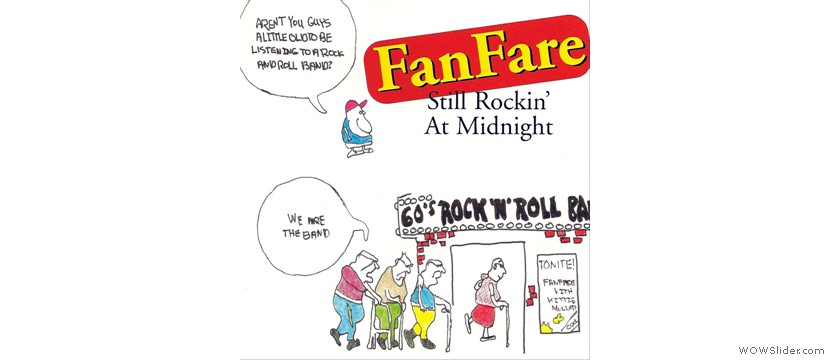 "Still Rockin' At Midnight" was recorded in 2008 and contains some of our favorite R&B and Classic Songs including a great cover of "At Last" sung by Kittie.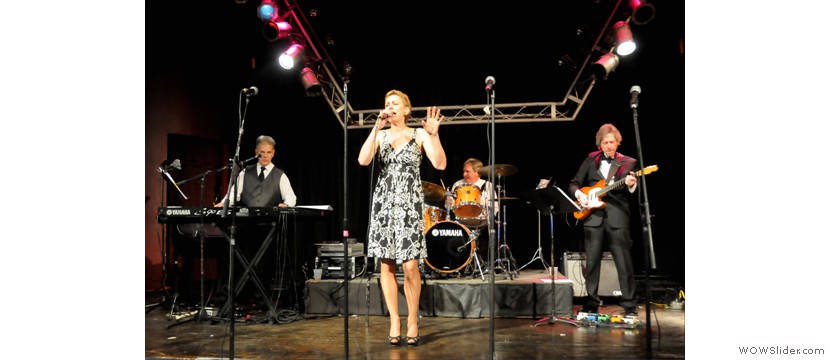 "Fanfare Live In Concert" contains Motown, Soul, Jazz and Standards, Country and more. It was recorded live at the Muny Side Stage in the summer of 2010 and went on sale in the spring of 2011.  This CD gives you a great idea of what you might hear Fanfare performing in concert or your next event.
These CD's are available at our show's for $10.00 and through the mail.  $13.00 for the older CD's and $12.00 for "Forty Years of Fanfare". Please send a check or money order payable to Fanfare or e-mail us if you have more questions.  Send your request to:
Fanfare  6263 Delor Street St. Louis, MO 63109
vincent@fanfareband.com